Focus on Energy New Homes Program
Building a new home is one of the biggest projects and largest investments of your life. You will be building to standards (requirements) that are appropriate for Wisconsin's extreme climate and lowering your energy bills for years to come.
Each certified home includes:
Peace of mind – we want ensure you that your home is a sound investment by looking at it with a third party approach, we are there for you, the homeowner.
Lower energy bills for life – A Focus on Energy New Homes are at least 10% more efficient that those built to the Wisconsin Uniform Dwelling Code.
Proof positive – We ensure that your home meets strict standards of energy efficiency, air tightness, insulation, ventilation, and safety. This is why we perform two site visits during the building process.
Resale differentiator – Focus on New Home owners who sold their homes reported that prospective buyers had energy-efficiency on their wish lists.
The Process
Based on Plans (BOP) – Computer Modeling:
This is the 1st stage of the certification process. Our services include the initial contact with the builder, the homeowner, or both to discuss features and components of the home and advise of best practices. Also included is computer modeling of the home based on our discussions and the house plans. We provide reports of the computerized rating information which includes predicted annual gas and electrical usage and costs with break downs into component groups (heating, cooling, lighting, windows, walls, etc.). At this time we can also design size, and locate exhaust/bath fans and ventilation systems, and provide UDC compliance documentation.
1st Site Visit – Framing and Insulation Review
Occurs after insulation is installed but prior to drywall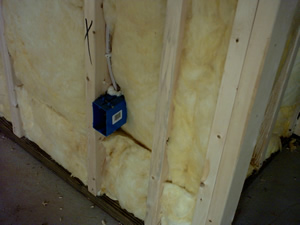 Look for gaps, voids, compressions in insulation
Inspect exterior weather barrier and interior vapor barrier for proper installation
Verify there are no un-designed holes between the conditioned and unconditioned spaces of the home
2nd Site Visit – Performance Testing
The final testing occurs after the home is completed. The final on-site visit is completed to verify and document required program standards. The information collected also serves as the basis for evaluation building performance and producing the certification report for the builder/homeowner. During the final testing site visit the following is completed: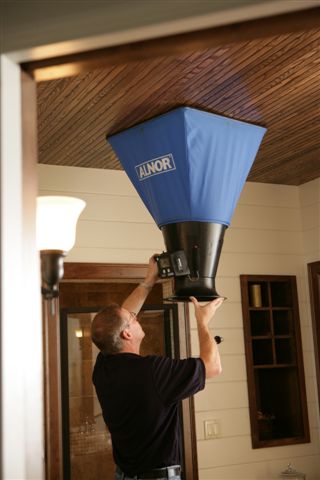 A blower door test to quantify the air tightness of the building shell
All ventilation equipment is tested to verify compliance and document air-flow capacity and performance
Carbon-monoxide detector(s) and combustion safety standards are verified.
A worst-case depressurization test is completed.
If required, the HVAC system is tested to ensure balance distribution in forced-air systems.
Certification
Finally computer modeling is updated with the data from the final site visit and the home gets certified through the Focus on Energy New Homes program.