Home Performance Evaluation
Energy Strategies takes a "whole house" approach instead of calling it just an energy audit. We feel that once you start upgrading one area of a home, you may start to affect other areas without even knowing it. Energy Strategies evaluates several systems to ensure that you are living in a comfortable, safe, energy efficient, durable, and healthy home.
Here is the "whole house" evaluation: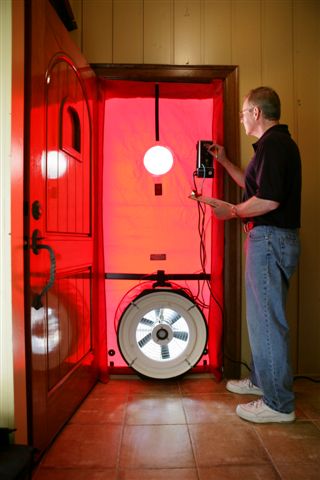 Customer interview – we will talk with you about your problems and concerns
Insulation evaluation – we use infrared scanning to evalute insulation levels in the walls
Air leakage test – a blower door stimulates a 20-25 mile per hour wind on all sides of the home to help us detect exactly where the air leakage points are
Mechanical equipment – we evaluate the age and current efficiency levels. We will make upgrade recommendations based on our findings
Windows & doors – we will examine and evaluate door and window thermal values
Customer interview – we will talk with you about your problems and concerns
Computerized home analysis – your home is evaluated using home energy rating software and receives a numerical score, based on its energy efficiency level. We also use this tool to make energy upgrades before your project is started to give you payback information
Improvement report – we prepare a final report that contains specific, prioritized steps, provides estimated heating and cooling costs for your home, and lists energy-saving opportunities. We also provide articles that we have collected over the years, that are specific to your home in terms of energy savings and durability.
Additional services that you may be interested in (additional fees):
Combustion safety and carbon monoxide testing
Ductblaster testing

Want to learn more about what we do? Watch the 3 minute video about home energy consulting.